This was a potential franchise changing draft for the Tampa Bay Buccaneers. They made the wise decision to move back in the 1st round, which allowed them to acquire the picks necessary to move back up in the late 1st and come away with a huge haul on day one of the draft.
The Bucs passed up the opportunity to land Morris Claiborne, but still upgraded their secondary with the addition of Mark Barron. The Bucs should still be worried about their cornerbacks, but Barron will be a fun weapon for defensive coordinator Bill Sheridan to use. He's a versatile player who can be effective when lining up all over the field.
Doug Martin was arguably the most underrated player in this draft class and the Bucs got an absolute steal in the late 1st round. He's the next star undersized running back, following in the footsteps of Ray Rice and Maurice Jones-Drew.
I wasn't as high on Lavonte David as most, but he's a perfect fit in Tampa. They're one of the few teams that doesn't mind using smaller, more athletic linebackers and David fits the mold perfectly. He'll start at weak-side linebacker from day one.
Najee Goode will add some depth, and can play strong-side or inside linebacker, but he real value may be on special teams.
Keith Tandy adds some depth at cornerback, but I'm a little surprised they waited this long to address the position. They're putting a lot of faith in Ronde Barber and Aqib Talib, and that's a risky decision.
Michael Smith could prove to be a steal in the 7th round. I wouldn't be surprised if Smith takes over the backup job from LeGarrette Blount before the season is over.
Drake Dunsmore can play tight end or fullback. He'll have to battle for a job in training camp with a number of players at both positions.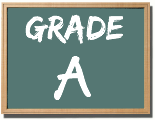 The Bucs didn't get much help on the third day of the draft and failed to upgrade their situation at cornerback, but that's the only think holding them back from an A+. This was a phenomenal haul for a franchise that was in need of a boost. Considering the fact that the Falcons and Saints did very little to help themselves this offseason, the Bucs closed the gap in the NFC South in a big way.