Andrus Peat OT Stanford #70
Ht: 6'7″
Wt: 312
[level-scouting-reports]
Size/Athleticism: Elite size but athleticism is limited. He's has some physical traits of a left tackle, but he's probably a safer pick on the right side.
Pass Protection: Quickness is a not below the ideal level and may cause him to struggle with some of the dominant edge-rushers in the NFL. Fundamentals are lacking in pass-pro. Tends to get lazy and bend at the waist. Doesn't finish off as many blocks as you'd like. Gets lazy and commits too many holding penalties.
Run Blocking: A mauler in the run game. Has the lower body strength to drive his man backwards. Lunges a lot when working at the second level. Shows questionable awareness at the second level and when working to the outside on screens.
Intangibles: Father Todd Peat was an offensive lineman for the Cardinals and Raiders.
Durability: Missed only one game (hand injury) in three years. Started 28 straight.
[/level-scouting-reports]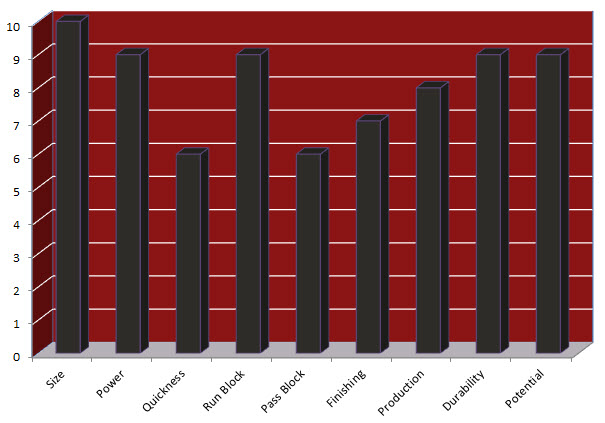 Overview: At first glance Peat is everything you could want in a left tackle, but a closer look reveals a limited athlete with lazy tendencies. He has moments of absolute dominance as a run blocker, and he will excel in that area immediate in the pros. In pass-protection, he lacks the elite quickness to stay with speed rushers and has a lot of lazy habits (lunging, holding, etc). His ceiling is as a Phil Loadholt-type.