De'Runnya Wilson WR Mississippi State #1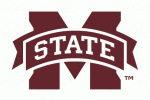 Size/Athleticism: 6'4″, 215 pounds. Good all-around athlete. Mr. Basketball in Alabama in 2013. Played briefly for Mississippi State basketball early in his career. Not an elite athlete on the football field, however. 

Separation Skills: Speed is average at best. Not a serious deep threat. Routes are inconsistent. Does not get over the top of the defense. Almost exclusively makes receptions on quick slats and screens, with some comeback routes mixed in.
Ball Skills: Inconsistent hands. Suffers from some focus drops. Too many double catches from letting the ball into his body unnecessarily. Has the skill set of a possession receiver but shows inconsistent technique battling for jump balls. Doesn't consistently put himself in the best position to make the play.
Blocking: Decent effort and has the strength to dominate at times.
Intangibles: Arrested for marijuana possession in 2015.
Durability: No known issues.
Overview: It's impossible not to be intrigued by Wilson's size and the flashes of playmaking ability. But the consistency just isn't there. He's not a fluid athlete, lacking the ability to shake defenders to create separation. Ideally, he'll develop his ability to battle for contested catches, but even in that area he's lacking the awareness and ability to position himself to make the catch. He has upside as a quality possession receiver in the slot, but his immediate value is limited. If he slides to Day 3, he'll be a fun developmental prospect, but there's not enough instant impact  potential to get excited about him earlier than Round 4.
---
| Rank | Player | Position | School | Grade |
| --- | --- | --- | --- | --- |
| 1 | Corey Coleman | WR | Baylor | 94 |
| 2 | Laquon Treadwell | WR | Ole Miss | 92 |
| 3 | Braxton Miller | WR | Ohio State | 89 |
| 4 | Michael Thomas | WR | Ohio State | 89 |
| 5 | Will Fuller | WR | Notre Dame | 86 |
| 6 | Sterling Shepard | WR | Oklahoma | 84 |
| 7 | Tyler Boyd | WR | Pittsburgh | 82 |
| 8 | Josh Doctson | WR | TCU | 82 |
| 9 | Pharoh Cooper | WR | South Carolina | 77 |
| 10 | Rashard Higgins | WR | Colorado State | 74 |
| 11 | Kenny Lawler | WR | California | 69 |
| 12 | De'Runnya Wilson | WR | Mississippi State | 69 |
| 13 | Aaron Burbridge | WR | Michigan State | 68 |
| 14 | Leonte Carroo | WR | Rutgers | 65 |
| 15 | Thomas Duarte | WR | UCLA | 65 |
| 16 | Tajae Sharpe | WR | Massachusetts | |
| 17 | Roger Lewis | WR | Bowling Green | |
| 18 | Bralon Addison | WR | Oregon | |
| 19 | Cayleb Jones | WR | Arizona | |
| 20 | Jordan Payton | WR | UCLA | |
| 21 | Daniel Braverman | WR | Western Michigan | |
| 22 | Paul McRoberts | WR | SE Missouri State | |
| 23 | D.J. Foster | WR | Arizona State | |
| 24 | K.J. Maye | WR | Minnesota | |
| 25 | Keyarris Garrett | WR | Tulsa | |
| 26 | Alex Erickson | WR | Wisconsin | |
| 27 | Mike Thomas | WR | Southern Miss | |
| 28 | Charone Peake | WR | Clemson | |
| 29 | Demarcus Ayers | WR | Houston | |
| 30 | Byron Marshall | WR | Oregon | |
| 31 | Dom Williams | WR | Washington State | |
| 32 | Kolby Listenbee | WR | TCU | |
| 33 | Chris Brown | WR | Notre Dame | |
| 34 | D'haquille Williams | WR | Auburn | |
| 35 | Malcolm Mitchell | WR | Georgia | |
| 36 | Jordan Williams | WR | Ball State | |
| 37 | Nelson Spruce | WR | Colorado | |
| 38 | MarQuez North | WR | Tennessee | |
| 39 | Kenneth Scott | WR | Utah | |
| 40 | Cody Core | WR | Ole Miss | |
| 41 | Mekale McKay | WR | Cincinnati | |
| 42 | Chris Moore | WR | Cincinnati | |
| 43 | Devon Cajuste | WR | Stanford | |
| 44 | Trevone Boykin | WR | TCU | |
| 45 | Jalin Marshall | WR | Ohio State | |
| 46 | Hunter Sharp | WR | Utah State | |
| 47 | Jamaal Jones | WR | Montana | |
| 48 | Geronimo Allison | WR | Illinois | |
| 49 | Jaydon Mickens | WR | Washington | |
| 50 | Quinshad Davis | WR | North Carolina | |