Pharoh Cooper WR South Carolina #11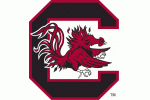 Strengths: 5'11", 208. Short but well built; looks like a running back. Dangerous slot receiver who does the majority of his damage after the catch. Able to make guys miss in the open field on occasion and can also break tackles. Might be able to do more damage down the field in an NFL system—South Carolina struggled with QB play and offensive line play, giving them very few opportunities to throw down the field.
Weaknesses: Struggles battling for contested catches. Gets pushed around by more physical defensive backs competing for the ball. Extremely limited in his route repertoire. Rarely asked to run any complex routes beyond screens, slants or occasional go routes.
Overview: Cooper is a prototypical slot receiver, who has drawn comparisons to guys like Wes Welker and Randall Cobb. Cooper appears to have traits more similar to Welker, due to his more modest athleticism. Like Welker, he doesn't excel when asked to work down the field, but can quickly turn into a dangerous running back when he's fed the ball on quick-strike routes. He will likely be limited to playing in the slot in the NFL, but could play a significant role at that position in an NFL offense.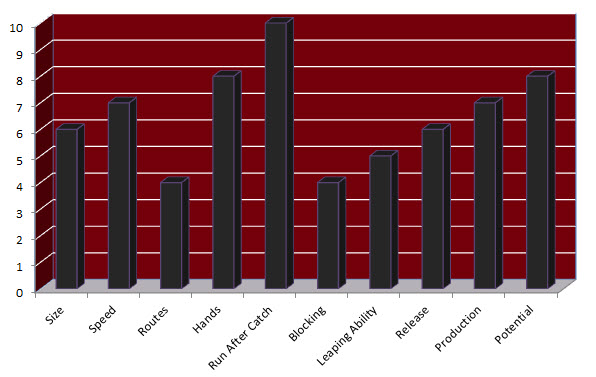 ---
| Rank | Player | Position | School | Grade |
| --- | --- | --- | --- | --- |
| 1 | Corey Coleman | WR | Baylor | 94 |
| 2 | Laquon Treadwell | WR | Ole Miss | 92 |
| 3 | Braxton Miller | WR | Ohio State | 89 |
| 4 | Michael Thomas | WR | Ohio State | 89 |
| 5 | Will Fuller | WR | Notre Dame | 86 |
| 6 | Sterling Shepard | WR | Oklahoma | 84 |
| 7 | Tyler Boyd | WR | Pittsburgh | 82 |
| 8 | Josh Doctson | WR | TCU | 82 |
| 9 | Pharoh Cooper | WR | South Carolina | 77 |
| 10 | Rashard Higgins | WR | Colorado State | 74 |
| 11 | Kenny Lawler | WR | California | 69 |
| 12 | De'Runnya Wilson | WR | Mississippi State | 69 |
| 13 | Aaron Burbridge | WR | Michigan State | 68 |
| 14 | Leonte Carroo | WR | Rutgers | 65 |
| 15 | Thomas Duarte | WR | UCLA | 65 |
| 16 | Tajae Sharpe | WR | Massachusetts | |
| 17 | Roger Lewis | WR | Bowling Green | |
| 18 | Bralon Addison | WR | Oregon | |
| 19 | Cayleb Jones | WR | Arizona | |
| 20 | Jordan Payton | WR | UCLA | |
| 21 | Daniel Braverman | WR | Western Michigan | |
| 22 | Paul McRoberts | WR | SE Missouri State | |
| 23 | D.J. Foster | WR | Arizona State | |
| 24 | K.J. Maye | WR | Minnesota | |
| 25 | Keyarris Garrett | WR | Tulsa | |
| 26 | Alex Erickson | WR | Wisconsin | |
| 27 | Mike Thomas | WR | Southern Miss | |
| 28 | Charone Peake | WR | Clemson | |
| 29 | Demarcus Ayers | WR | Houston | |
| 30 | Byron Marshall | WR | Oregon | |
| 31 | Dom Williams | WR | Washington State | |
| 32 | Kolby Listenbee | WR | TCU | |
| 33 | Chris Brown | WR | Notre Dame | |
| 34 | D'haquille Williams | WR | Auburn | |
| 35 | Malcolm Mitchell | WR | Georgia | |
| 36 | Jordan Williams | WR | Ball State | |
| 37 | Nelson Spruce | WR | Colorado | |
| 38 | MarQuez North | WR | Tennessee | |
| 39 | Kenneth Scott | WR | Utah | |
| 40 | Cody Core | WR | Ole Miss | |
| 41 | Mekale McKay | WR | Cincinnati | |
| 42 | Chris Moore | WR | Cincinnati | |
| 43 | Devon Cajuste | WR | Stanford | |
| 44 | Trevone Boykin | WR | TCU | |
| 45 | Jalin Marshall | WR | Ohio State | |
| 46 | Hunter Sharp | WR | Utah State | |
| 47 | Jamaal Jones | WR | Montana | |
| 48 | Geronimo Allison | WR | Illinois | |
| 49 | Jaydon Mickens | WR | Washington | |
| 50 | Quinshad Davis | WR | North Carolina | |