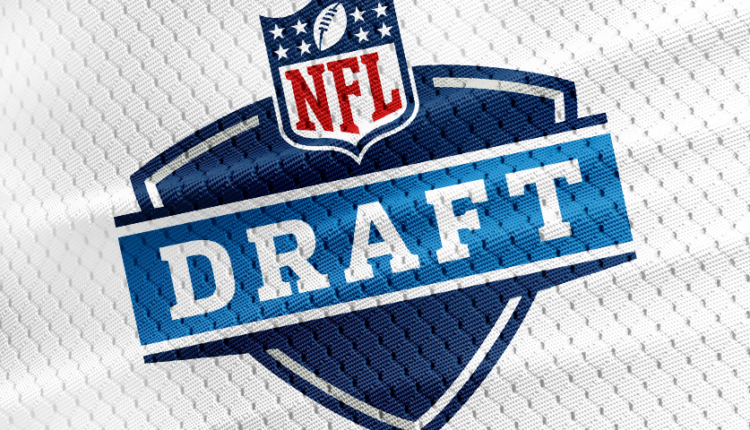 2019 NFL Mock Draft
Ryan McCrystal's 2019 NFL Mock Draft – Updated April 20
4th most accurate mock draft projections over last five years via The Huddle Report
---
---
1. Arizona Cardinals – Kyler Murray – QB – Oklahoma

I'm still 50/50 on my expectations for the Cardinals. I have been reluctant to fully buy in to the rumors about Murray because GM Steve Keim has a long history of drafting and signing traditional pocket passers (Carson Palmer, John Skelton, Logan Thomas, to name a few) and Josh Rosen fits that profile. That said, if Keim isn't considering Murray, he's going through an awful lot of trouble to make people think he will draft him.
---
2. San Francisco 49ers – Nick Bosa – EDGE – Ohio State

The 49ers will attempt to trade this pick, but if they can't find an acceptable offer Nick Bosa is one hell of a consolation prize.
---
3. New York Jets – Josh Allen – EDGE – Kentucky

The Jets ranked 25th in the league in pressure rate in 2018, according to Sports Info Solutions. Landing Allen (or maybe even Bosa, if QBs go 1-2), should be the goal.
---
4. Oakland Raiders – Quinnen Williams – DT – Alabama

The Raiders need a pass-rusher, but Williams might be a unique interior lineman capable of providing a significant boost in that area. Jon Gruden may also be more inclined to trust an interior lineman to provide a pass rusher given his experience with Warren Sapp in Tampa.
---
5. Tampa Bay Buccaneers – Devin White – LB – LSU

Personally, I'm confused by the Bucs interest in Devin White when other quality pass-rushers are on the board. But there's a lot of smoke around this connection and I'm inclined to believe it. White definitely fills a need at inside linebacker, I'm just not sure it's the best combination of value/need.
---
6. New York Giants – Ed Oliver – DT – Houston

Attempting to get inside the brain of Giants GM Dave Gettleman is a futile task. He's completely lost and making a mockery out of the position he holds. So this is just a guess. After losing Snacks Harrison last fall and trading Olivier Vernon this offseason, the Giants defensive line is a complete mess. Oliver is
---
7. Jacksonville Jaguars – Jawaan Taylor – OT – Florida

As of right now, the Jaguars are set up to have a competition at right tackle between Will Richardson (2018 fourth-round pick) and Cedric Ogbuehi (free agent from Bengals). The Jaguars know Nick Foles needs to be protected in order to recreate the magic he had in Philly, so they will likely target a right tackle capable of winning that job. That likely means Jawaan Taylor or Jonah Williams.
---
8. Detroit Lions – T.J. Hockenson – TE – Iowa

Levine Toilolo, who led Lions tight ends in snaps in the passing game, was used in pass protection on 22.5 percent of those snaps, the fifth highest rate in the league. So if the Lions are going to draft a tight end, it's likely they'll target someone who can contribute as a blocker. Among the top tight ends in this class, that only describes Hockenson. It's also worth noting GM Bob Quinn, VP of Player Personnel Kyle O'Brien and head coach Matt Patricia all came from New England and Hockenson is probably the closest prospect we've seen to Rob Gronkowski in a few years.
---
9. Buffalo Bills – Montez Sweat – DE –

Jerry Hughes is in the final year of his contract and it appears as though the Bills are exploring adding his replacement this offseason. They've been visiting with a long list if pass-rushers leading up to the draft, including Sweat. Rashan Gary and Brian Burns should be considered options also.
---
10. Denver Broncos – Drew Lock – QB – Missouri

Drafting Drew Lock—a tall, strong-armed quarterback with poor accuracy—fits John Elway almost too perfectly. You'd think he would have learned by now. But it appears as though he's still infatuated with this type and Lock is near the top of their draft board. Hopefully he doesn't compound the mistake by trading up for him.
---
11. Cincinnati Bengals – Devin Bush – LB – Michigan

This would be a fascinating scenario for the Bengals. With Dwayne Haskins on the board, there will be a lot of anticipation among Bengals fans for him to be selection. But I suspect they're interesting in building up the rest of the roster more before replacing Andy Dalton. Devin White and Devin Bush are the likely targets here.
---
12. Green Bay Packers – Christian Wilkins – DT – Clemson

This scenario isn't ideal for the Packers, who likely have Hockenson, White and Bush all high on their board. But of none of those three slide, they may turn their attention to the defensive line. The Packers have shown a significant interest during their pre-draft visits in defensive linemen likely to go in the first three rounds, indicating this is a position high on their wish list.
---
13. Miami Dolphins – Andre Dillard – OT – Washington State

The Dolphins offensive line isn't ready to support a rookie quarterback, so hopefully they decide to build up the roster before targeting their quarterback of the future in 2020 or 2021. Right tackle is a glaring need after losing Ja'Wuan James in free agency, and traditionally the Dolphins have made the offensive line a high priority. Since Chris Grier was promoted to Dir. of College Scouting in 2007, the Dolphins have spent more first and second round picks on the o-line than any other position.
---
14. Atlanta Falcons – Jonah Williams – OL – Alabama

Some teams are viewing Williams as an offensive guard and if the Falcons are among them, he should be high on their board. After losing both starting guards this offseason, they need address the interior offensive line.
---
15. Washington Redskins – Dwayne Haskins – QB – Ohio State

Last year at this time it looked like Washington was settling in for a few years of mediocrity with Alex Smith, but due to his injury they may have accidentally been forced to address the quarterback position earlier than expected. Washington has conducted visits/workouts with at least eight different quarterbacks. Most QB-needy teams don't meet with that many because they can narrow down the list from film alone. So the Redskins extensive search likely means they're desperate. If Haskins falls (or Lock), they'll likely jump at the opportunity.
---
16. Carolina Panthers – Clelin Ferrell – DE – Clemson

Bruce Irvin and Mario Addison are fine, but they're both 31 years old. Even if Carolina feels good about its pass rush in the short term, targeting a younger lineman to groom for the future makes sense given the talent in this draft class.
---
17. New York Giants – Daniel Jones – QB – Duke

As I said before, trying to guess what Gettleman will do is a fool's errand. But obviously they need a quarterback and Daniel Jones is apparently coveted by certain teams. Jones and Eli Manning were both coached in college by David Cutcliffe, which could factor into Gettleman's thinking.
---
18. Minnesota Vikings – Cody Ford – OG – Oklahoma

The Vikings signed Josh Kline from Tennessee to fill one guard slot, but there's still a glaring hole on the other side. It appears as though Minnesota is waiting to fill that slot with this selection. Ford, Chris Lindstrom and Garrett Bradbury could all be targets.
---
19. Tennessee Titans – Rashan Gary – DL – Michigan

The Titans are a tough team to figure out this year. They've more or less plugged their most glaring holes in free agency, giving them some freedom with this selection. Given the depth of the defensive line class, someone is likely to fall, and a player like Gary might be a nice blend of need value for Tennessee.
---
20. Pittsburgh Steelers – Deandre Baker – CB – Georgia

This is a risky prediction because GM Kevin Colbert has a long history of ignoring cornerbacks in the draft. However, he did dip his toe back into these waters in 2016 when he selected Artie Burns and he's conducted visits with both Baker and Byron Murphy, who won't last until the second round. So it appears as though he's considering addressing the secondary again.
---
21. Seattle Seahawks: L.J. Collier – DE – TCU

Frank Clark's future with Seattle is up in the air beyond 2019 and the Seahawks have limited depth at the position to begin with. Keeping Clark is obviously an option, but after the Russell Wilson extension there's less money to spread around. The addition of Collier might allow them to let Clark walk and free that money up to provide more support for Wilson on offense.
---
22. Baltimore Ravens – Marquise Brown – WR – Oklahoma

The Ravens will be harder to predict this year because Ozzie Newsome isn't calling the shots. Traditionally, he loved speed at receiver, and if that holds true, Brown will be on their radar.
---
23. Houston Texans – Greedy Williams – CB – LSU

The addition of Bradley Roby makes cornerback slightly less of a need, but the long-term stability of the position is still a major question mark. Greedy Williams is arguably the best cover corner in this class and should be on the Texans radar. One of the knocks against Williams his is poor tackling, but GM Brian Gaine was instrumental in the first-round selections of Kevin Johnson (with Houston) and Tre'Davious White (with Buffalo), both of whom are also weak tacklers. So he may be less inclined to view that a strike against Williams.
---
24. Oakland Raiders – Brian Burns – DE – Florida State

If Oakland can't land an edge-rusher at No. 4, they need to find one in the late first round. Adding Quinnen Williams at No. 4 and Burns here would quickly solve the pass-rush issues that plagued them in 2018.
---
25. Philadelphia Eagles – Chris Lindstrom – OG – Boston College

GM Howie Roseman has done such a fantastic job in recent years that he's made predicting the Eagles difficult due to their lack of glaring needs. One position that could potentially be upgraded immediately is left guard, where Isaac Seumalo has been shaky. The Eagles have visited with multiple interior offensive linemen in this class, indicating a potential interest in upgrading the position.
---
26. Indianapolis Colts – Jeffery Simmons – DT – Mississippi State

Despite an injury that will likely cost him the 2019 season, Simmons is too talented to fall out of the first round entirely. I think Chris Ballard is type of GM who may take that risk. He knows the Colts are in a position to be contenders for a long stretch, which means the chance to land a talent like Simmons is unlikely to come along again. This is an opportunity he should find difficult to pass up.
---
27. Oakland Raiders – Noah Fant – TE – Iowa

Oakland won't need to rely as heavily on the tight end this year due to the additions at wide receiver, but they still need someone capable of producing at the position. Jared Cook was the primary weapon in their passing game last season after the Amari Cooper trade, but he's moved on to New Orleans. Fant is the best athlete of the tight ends in this class and would add a fascinating dynamic to the Raiders offense along side Antonio Brown and Tyrell Williams.
---
28. Los Angeles Chargers – Dalton Risner – OL – Kansas State

According to Pro Football Focus, the Chargers graded out as the 31st-ranked pass blocking unit. Risner would likely step in at right tackle immediately.
---
29. Kansas City Chiefs – Byron Murphy – CB – Washington

If the season started today, Kansas City might be forced to use Charvarius Ward as one of its starting cornerbacks. That can't possibly be the plan for a contending team, so it's probably safe to assume the Chiefs will select at least one cornerback early the draft. Based on his 40 time, Byron Murphy would be the slowest cornerback selected in the first round since Deltha O'Neal in 2000. However, GM Brent Veach previously drafted Marcus Peters who also ranked among the slowest first-round corners, which means he's unlikely to eliminate a prospect like Murphy based on his testing numbers alonne.
---
30. Green Bay Packers – D.K. Metcalf – WR – Ole Miss

The Packers have decent depth at receiver, but they really need another go-to guy to pair with Davante Adams. Harry has a Josh Gordon-like skill set, which should help Aaron Rodgers stretch the field.
---
31. Los Angeles Rams – Garrett Bradbury – C – N.C. State

The Rams drafted center Brian Allen in the fourth round last year, but they've been sniffing around some centers in this draft class, which indicates they aren't convinced Allen is ready to take over as the starter. Bradbury would likely step in and win the job from Day 1.
---
32. New England Patriots – Dexter Lawrence – DT – Clemson

Belichick has always enjoyed having an oversized nose tackle on his defensive line, especially when he also has surprisingly athleticism for his size. Lawrence probably isn't the next Vince Wilfork, but he does fit that physical profile.
---